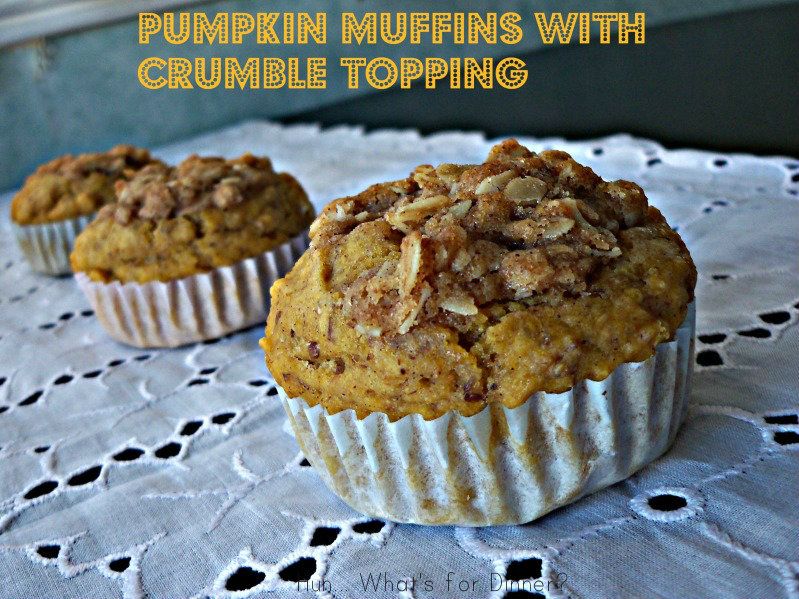 With back to school, parents everywhere have been searching for the perfect
healthy snack
for their kids. Whether it's to pack in lunches, as an after school treat, or something to nibble on between after school activities; parents are looking for wholesome, healthy and nutritious snacks. Apart from the obvious fruits and veggies, I always have a box (or two) of Yoplait Tubes in the freezer. I love that I can throw the frozen yogurt tubes into the kids lunchboxes and it will still be cold by snack time. The kids also love snacking on the frozen yogurt, after school, when we've had to walk home on a particularly hot day. For sweet dessert like snacks, my go to is homemade muffins. What I love about making my own muffins, is that I can control the fat and sugar content, while boosting the nutritional value in ways the kids won't even notice. Apple sauce and ground flax seed are my secret weapons in these healthy muffins.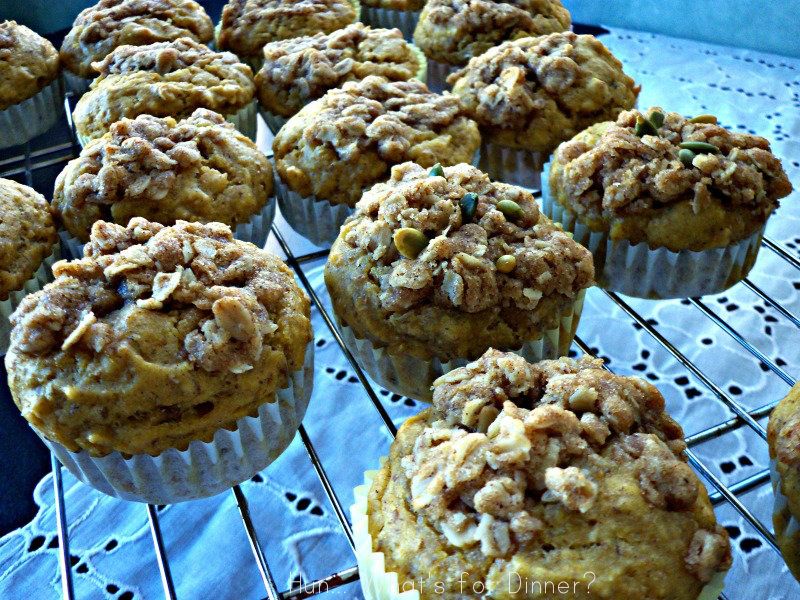 The kids absolutely love these. I made medium sized muffins, which is the perfect portion size for little tummies. I swapped out the oil and used apple sauce to make these moist. I added ground flax, to add extra protein and those healthy Omega-3 fatty acids, which are great for brain development. The kids don't even know that they are eating healthy muffins, thanks to the sweet crumble topping. Tender, chewy and a bit more dense than regular muffins; these are a perfect nutritious snack, anytime of the day.
"Disclosure: I am part of the Life Made Delicious Blogger program and I receive special perks as part of my affiliation with this group. The opinions on this blog are my own."
Pumpkin Muffins with Crumble Topping
printable version
1/2 C unsweetned apple sauce
2 eggs
1/2 C brown sugar
1 1/2 C pumpkin puree
1 1/2 C whole wheat flour
1 C flour
1/4 C ground flax seed
2 tsp pumpkin pie spice
3 tsp baking soda
1/2 tsp salt
Topping
2 Tbs olive oil margarine
2 Tbs brown sugar
1/2 tsp cinnamon
1/2 C large flake oatmeal
Preheat oven to 350 degrees. Place paper liners (I used medium sized liners) in muffin tins and lightly spray with non stick spray; to prevent sticking. Set aside.
In a medium sized mixing bowl, combine the apple sauce and brown sugar. Add in eggs and beat until well combined. Stir in pumpkin puree and set aside.
In a small bowl mix the whole wheat flour, all purpose flour, ground flax seed, pumpkin spice, baking soda and salt; stir well to combine. Add the dry ingredients to the wet and stir until just combined. Using a 1/4 C measure, scoop batter into paper lined muffin tin.
In a small bowl, mix the butter, brown sugar and cinnamon; until well mixed. Add in oatmeal and mix well. Take small pinches of crumble topping and place over batter in muffin tins.
Bake in preheated oven for 20-25 minutes; until a toothpick inserted comes out with a few crumbs.
Serving Size 62 g
Amount Per Serving
Calories132
Calories from Fat 28
% Daily Value*
Total Fat 3.2g 5%
Saturated Fat 0.5g 3%
Trans Fat 0.0g
Cholesterol 18mg 6%
Sodium 88mg 4%
Total Carbohydrates 23.3g 8%
Dietary Fiber 2.0g 8%
Sugars 6.4g
Protein 3.3g
Vitamin A 66% • Vitamin C 2%
Calcium 6% • Iron 9%
Nutrition Grade A-
* Based on a 2000 calorie diet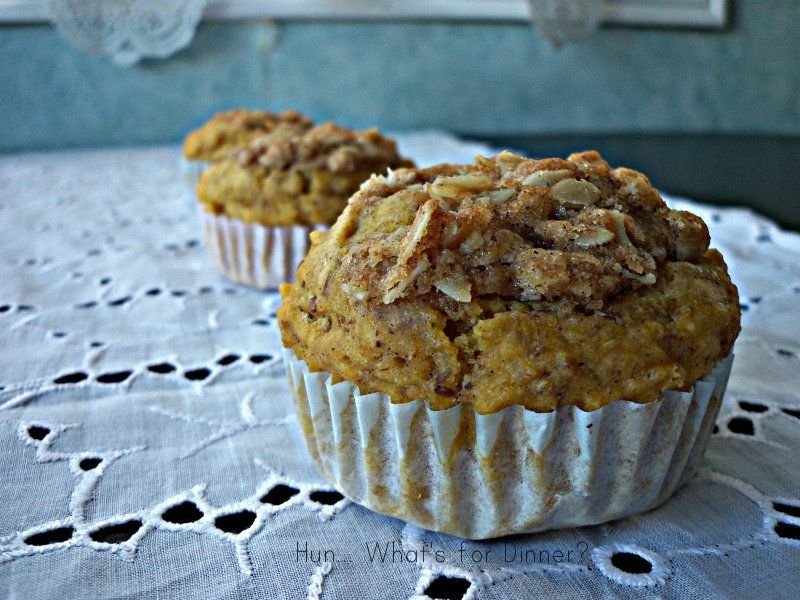 This post linked to
What's Cooking Wednesday
Cast Party Wednesday
Real Food Wednesday
Thursday's Treasures
Recipe Box
Tastetastic Thursday
Full Plate Thursday
Tasty Thursdays
It's Fall Y'all Link-up Party