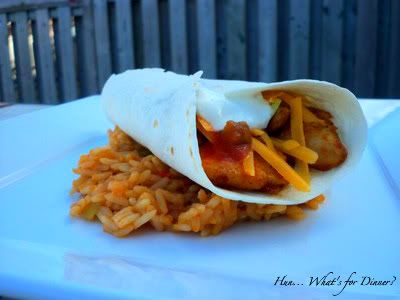 I must be getting old, because I can't remember the first time I ever had tacos. Being French Canadian, my Mom never made tacos, when we were growing up. My Dad isn't fond of too many spices, or heat. It must have been once my older sister moved out on her own, that I had tacos. I've been hooked ever since. I really like just about anything Mexican, as long as it isn't too spicy. I even had the opportunity to have authentic Mexican food, when we lived in Houston, Texas. Way different than the Tex-Mex stuff I was use to, and SO delicious. It makes me super happy that the kids have fallen in love with some of our favourite Tex-Mex meals. Tacos have become a monthly staple, closely followed by enchiladas. So, I was very excited to be chosen to share the news that Old El Paso, now has softer Flour Tortillas. They are super soft and pliable. You don't have to worry about them ripping and they have an almost creamy texture, when you bite into them. Being a soft taco fan, this is awesome news!!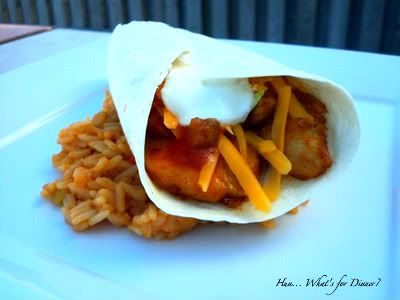 To try the new tortillas out, we decided on Tacos, naturally. Since I am trying to eat lighter, I decided on chicken tacos, while the rest of the family went with beef. Old El Paso Seasoning packets make Mexican night so easy. Brown the meat, add the packet and water and simmer. The flavour is great and the
Smart Fiesta Taco Seasoning
is low in sodium, so I am less worried about using a pre packaged seasoning mix.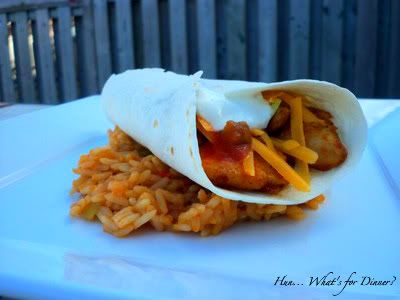 One of our favourite side dishes to go with our Tex-Mex creations, is Spanish Rice. I even stuff my tacos or burritos with this rice and some beans, for a meatless option. It's super easy to put together, but is full of flavour and mouth watering. My recipe is on the mild side, so the kids can enjoy it too, but us grown ups add some hot sauce to spice it up a little.
Spanish Rice
1 small onion, chopped
1/2 red onion, chopped
3 Tbs olive oil
1 1/2 C rice (white or brown)
2 Tbs tomato paste
1/2 tsp ground cumin
a pinch of ground cayenne pepper
1/2 tsp salt
3 C water, or chicken stock
1 can diced green chilies
In a medium sauce pot, heat the olive oil, over medium heat. Add in the onion and cook until translucent; about 3-4 minutes. Add in the rice and red pepper and stir to coat with oil. Cook, stirring occasionally, until the rice starts to toast up and become a light golden brown. Stir in the tomato paste and cook until it is fragrant; about 2 minutes. Slowly pour in the water, add the cumin, cayenne and salt and stir to combine. Bring to a boil, reduce heat to low, cover and simmer until rice is tender and water is completely absorbed. Add in green chilies and fluff with a fork. Serve warm.
~~~~~~~~~~~~~~~~~~~~~~~~~~~~~~~~~~~~~~~
Now onto the giveaway!!
Old El Paso would love to give one of you the chance to try out their new softer tortillas. So, they have generously agreed to share an Old El Paso prize pack with one lucky person. The prize pack is valued at $60 and includes
2 packages of their new, softer tortillas
3 seasonings (Taco, Fajita and Smart Fiesta Taco Seasoning)
Garnishes (Chilis and Jalapenos)
1 can of Refried Beans
Four yellow cloth napkins
Four red placemats
Tortilla Warmer
1Fiesta® Scarlet 6 1/4-Ounce Fruit Bowl
Contests period is March 16th through April 15th 2012 and is open to Canadian residents only. Please note readers can enter across multiple blogs but only win once. All you need to do, to enter, is tell me
What you would make, with all these yummy goodies. It's that simple!! Just make sure to include an email address, so I can contact you if you win :o)
If you would like extra entries:
"like" Life Made Delicious on Facebook (leave Facebook name)
"like" Hun...What's for Dinner on Facebook (leave Facebook name)
Follow me on Twitter (leave Twitter name)
Follow Life Made Delicious on Twitter (leave Twitter name)
Share this giveaway on FB and/or Twitter (1 entry for each)
This post linked to
The Gallery Of Favorites
Fit and Fabulous Fridays
Friday Favorites
Weekly Round Up